05. CONTEST EXCHANGE
  Complete exchange of callsign and report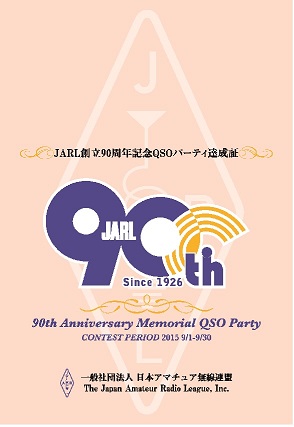 06.Award
  All JARL members and DX amateur sations who
  submit a log and summary will receive a "Participation
  Certificate" from JARL through the QSL bureau.

07. REPORTING
 ❉ E-mail submission will be welcomed.

  ● The submission address is as follows
     E-mail submissions to: 90qp@jarl.org
    
  ● The submission address of the mail to:
     JARL, 90th QSO party, 170-8073, Japan

    ・ Submit a summary sheet and logs of one or more categories.

  ◆ Deadlines for submissions: October 30th, 2015


08.ANNOUNCEMENT OF RESULTS:
  Results will be published in the Spring, 2016 issue of JARL News
   and will also be published on JARL's web site ( http://www.jarl.org ).




---
---
Copyright © 2015 by
The Japan Amateur Radio League,Inc.