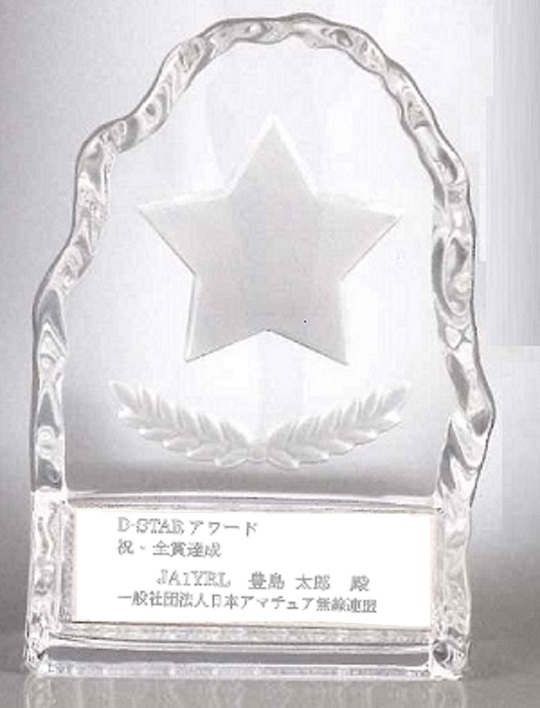 Those who obtained all of five awards of the D-STAR Award, are eligible to purchase an individually engraved special ornament
(glassware, hight:110mm).
The fee is 10,000yen(The postage included) .
Please apply for "D-STAR Award ornament" to JARL Award Section

Note: Please note in advance that it takes time to corve your callsign and name on the ornament.